WHERE HAS THE TIME GONE!!
Wow this school year has flown by!! My babies are not babies anymore, they are "FIRST GRADERS IN TRAINING" Yes, you heard me right on June 4, 2009 they graduate from Kindergarten and will be heading to the first grade. They are finishing up the year with field day on Monday May 18 and then a Field Trip to the Fort Worth Museum of Science and History followed by the big Kindergarten Graduation on Thursday June 4.
To start I need to brag on my "big boy" Miles. He started out the year being ony 5 for about 2 weeks so we have struggled with maturity and the once in a while behavior issue at school, typical "boy" in other words. I am glad to report that in last 3 weeks Miles has recieved 4 purple stars for expectional behavior, and on the other days received green, which is the best you can recieve besides the purple star which is awarded to one child a day. Last week he ended the week with 2 purple stars!! I am so proud of him. You may wonder why I call him my "big boy". Well Miles is almost as tall as Bradley and Brent. He is catching them very fast and will probably pass them at some point in the near future. He is tall and skinny and looks just like his daddy. I also have to say he has done very well with the transition of teachers. His teacher had a adorable litle girl back on April 15 so he has had a sub and after the first week of not wanting to go he has not had any issues.
Next comes Marshall, that little booger read me Green Eggs and Ham all by himself the other day along with another Dr. Suess book. He is doing very well at school and rarely gets in trouble. A funny story about Marshall, although it was not very funny at the time, I look at it now and think what a little toot. A few weeks ago he was eating breakfast at school with 3 other children from his class, well they all decided it would be fun to be late to class so they could get a "green late pass" to class. They all 4 walked into class late laughing about the fact they were late. Poor Mrs.Agee, she took all 4 boys to the office to talk with the assistant principle and then had to call all the parents to let them know what had happened. It just so happened, I was at the school later that morning so she did not have to call me. She just told me in person, what I foud funny was that as I walked in the room Marshall acting as if everything was fine and was given me tons of hugs and kisses. I soon found out the reason for so much love in front on his class mates. When he got home that aftenoon we had a talk about being late to class. He has not been late since then. Marshall is the child who will not do something to get in trouble in front of you, and everyone is always shocked we I tell them he did this or that. Well on another occasion he decided to be the class clown and got out of his seat while Mrs. Agee was out of the room and ran out into the hall way. I guess he figures he has been good for the most part of the year so he going to see what he can get away with the last six weeks of school. He is learning very quickly not much.
Madyson is reading and writing better and is doing great in dance. She did not get to do her "practice" performance at Mayfest this year because the event was canceled due to the SWINE FLU! It was a bummer but next week is her big performance and I have to say she looks so cute in her costume. I will take pictures at her practice next Wednesday and share with everyone. We are not allowed to video or photograph at the actual performance since it is being professionally recorded. As soon as I get the video I will upload her two performances. She is going to be a "Tiger in a tutu" and "Cowgirl" Now back to school. Madyson talks all the time at school. She sometimes gets in trouble for talking and her teacher told me that when she tells Madyson she has to pull her card and move it she will "twirl" to the chart pull her card and twirl back. With that being said she always gets green, so she really does not get into trouble except for talking every once in a while. (I wonder where she gets that from, surely not her mommy!!LOL)
I talked about Miles, Marshall and Madyson going to first grade but the BIG news is that Brent and Bradley are graduating from elementary school to intermideate school. They will be going to the new intermediate school (5-6 grade) next year and are very excited about getting to change classes and have different teachers for each subject It seems just like yesterday they where starting kindergarten now they are graduating 4th grade. They have a "clap out" ceremony the same day that the little guys graduate kindergarten, so that day is going to be a day full of tears. I am already prepared. Marshall actually told me I would cry at graduation!
For Mother's Day Bradley and Brent wrote a song for me. It was so cute. They both sang while Bradley "played" his guitar. I was very impressed. It was a great Mother's Day gift.
Brent made straight A's last six weeks at school. I was very proud of him. He brought all his grades up and went from the A/B honor roll to the A honor roll. He loves to read but his favorite thing to do is play video games. I sometimes think the Ninetendo DS is stuck to his hands. I just redid his and Bradley's room. It turned out really cute. They have a "surf board" themed room and it fits them both very well.
Bradley loves to read and loves anything to do with Science and writing songs. He has a notebook that he writes his songs in and appropriately has it titled "Bradley's Songs". He has been telling me that he is starting a band. I guess we will have to see where that goes. He also likes to play the piano. This summer I am going to sit down and teach him how to play the piano along with Madyson, I was a little younger than Bradley when I started to play so I am excited they both have an interested in the piano.
Bradley and Brent both went on a Field Trip last month to Austin for the day. They left the school on charter buses at 6:45 on a Thursday morning and came back around 8that night. They went to the Capital and to the Bob Bullock museam and came back with a lot of knowledge about the state capital.
You just have to see the next pictures to believe it!! On May 1 my sliding door on my van literally came off. I did not believe it when I was first told. I had to get up and look. And this is what I found!!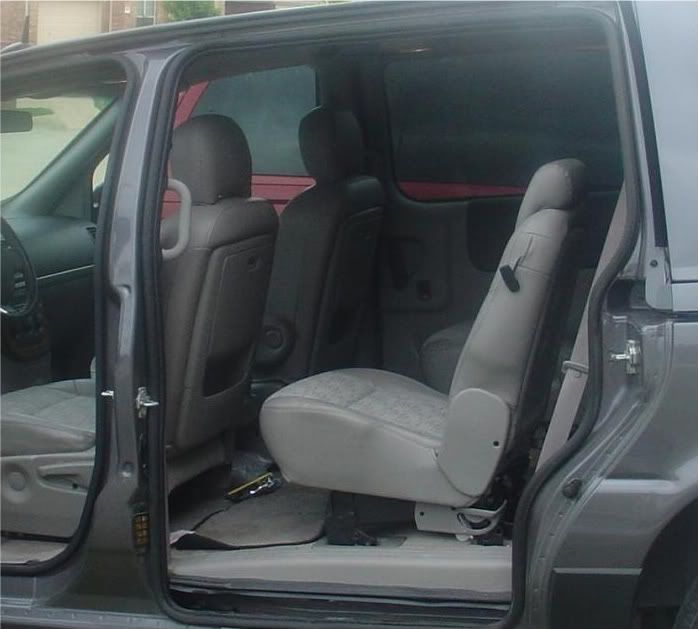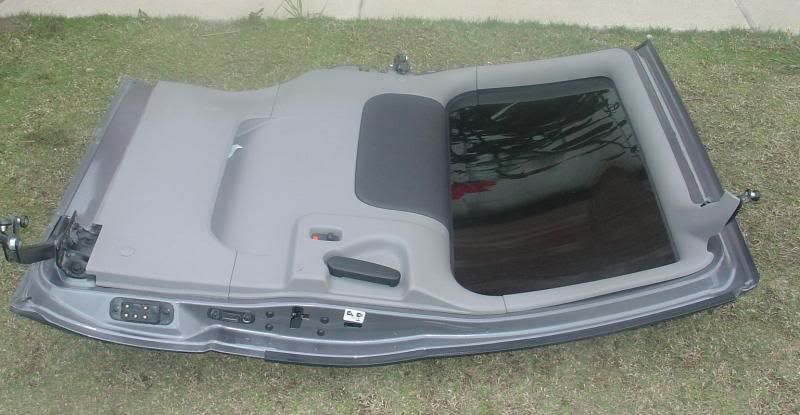 The bad thing is that we just got it out of the shop and had only been home an hour when this happened. Andrew drove it back to the dealership without the door!!LOL!! I can only imagine what that looked like and the looks that he got while driving up Cooper Street without a door. When he pulled into the dealership they could not believe what they were seeing and were of course laughing. How could you not!! Needless to say I have had a rental van for the past week and don't know when I will be getting my van back.
Well I think that pretty much catches you up to this point. I hope everyone is having a great week.